Paisley Pirates Christmas deal
Paisley Pirates have embraced the spirit of Christmas in a big way by announcing a special cut price deal for local groups and organisations!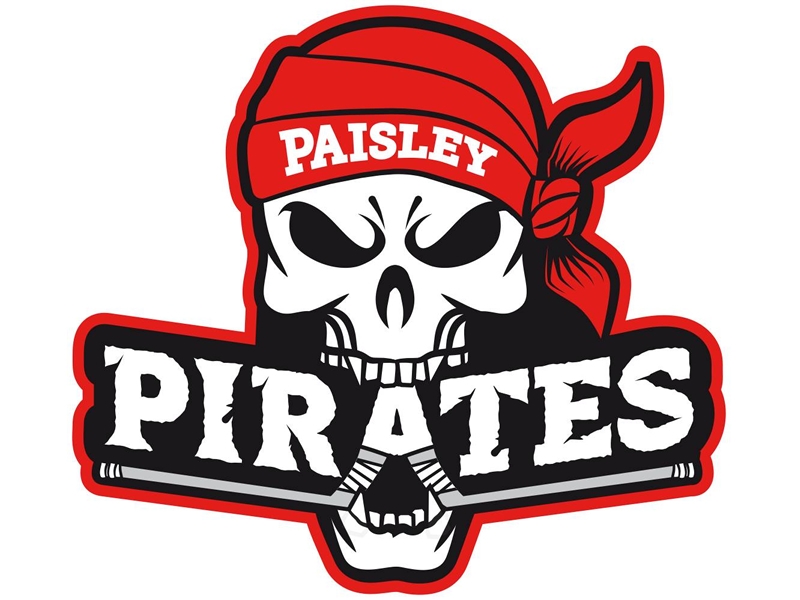 Local community groups and organisations can apply for a special discounted deal which will be valid for the Pirates' home games at Braehead Arena on Sunday 10th and 17th December respectively.

"We know it's a special time of year for most folk, but we also know it can be a difficult time as there's not a lot of money around these days for the wee special things that can make all the difference at Christmas, and not all local groups have the cash to take a group of kids to the likes of the pantomime or cinema, for example, when they're looking for something a little different as a pre-festive treat for their members," said club secretary Jackie Turley.

"With this in mind, we're offering what we consider to be a pretty sensational cut price deal for such groups which will be valid for our matches against Kilmarnock Thunder on Sunday, December 10, and Dundee Comets seven days later. We've already been asked by a few people if we're doing something this year, as these deals have been very popular in previous seasons, and the answer is a very definite yes. Because of certain restrictions in place we can only offer a limited number of these deals, so our advice to groups is to book early to avoid disappointment, by contacting the club at paisleypirates.org@gmail.com to ensure they get in on one of these nights.

"We will, of course, have all sorts of Pirates' merchandise on sale on these nights, just in time for Christmas Day, so anyone who's struggling to come up with the perfect present can find the ideal solution at the merchandise table when they're attending. The only condition we're putting on the cut price deals is that the kids attending must shout very loudly and get behind their very own ice hockey team."
Last Updated: 28 November 2017 13:33
Latest Local News
More Local News