Hit Comic Con returns to Rutherglen!
Comic-mania is set to hit South Lanarkshire when Big Glasgow Comic Page return with Rutherglen Comic Con in February!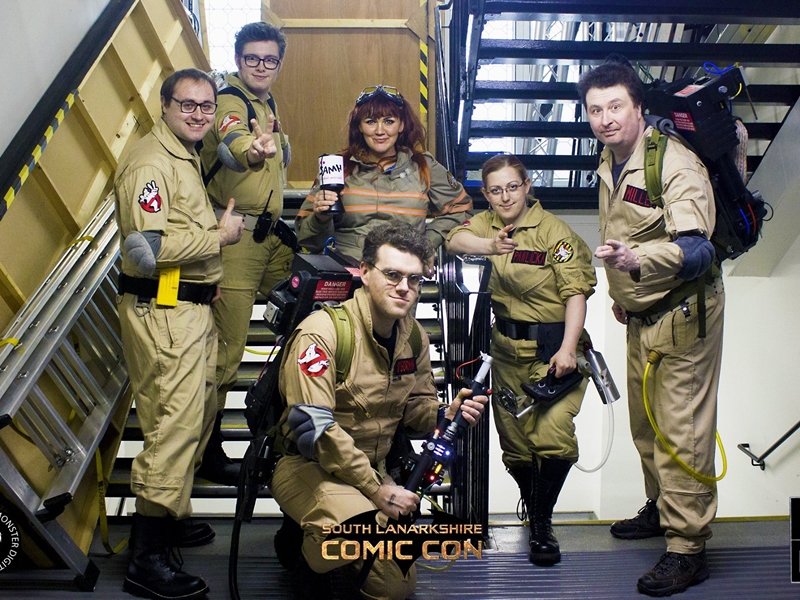 Comic-mania has been sweeping the country of late, as a series of Comic Con events celebrating comics, fantasy and cosplay have been taking place all over Scotland. The Big Glasgow Comic Page has been spearheading the movement touring Glasgow and makes it's return to Rutherglen

The event, organised by Big Glasgow Comic Page, takes place from 11am - 5pm at Rutherglen Town Hall. The day has a packed schedule of workshops, talks, quizzes and activities for all ages, from tots to adults, as well as a series of guest appearances from Writers and Artists from Marvel, DC, Image and 2000ad Comics.

Organiser, Ian Bonar, of Big Glasgow Comic Page, said, "We ran the town hall in Rutherglen and had an amazing response and couldn't wait to come back so we're looking to make our return even bigger this time, We've got some great talks with some iconic names from the world of comics, as well as workshops on everything from making balloon superheroes to special effects make up, library sessions for young kids, quizzes and more to be announced. We'll also have everyone's favourite characters there like Batman, Iron Man and Spider-Man"

The event is suitable for all ages. Entry is £2 per person, and under 10's are free.

Visit www.bigglasgowcomic.com for more details about the event!
Last Updated: 21 November 2017 16:43
Latest Local News
More Local News