Spectacular fireworks events planned for Lanarkshire
Four spectacular and free fireworks displays are planned for the 4th & 5th of November!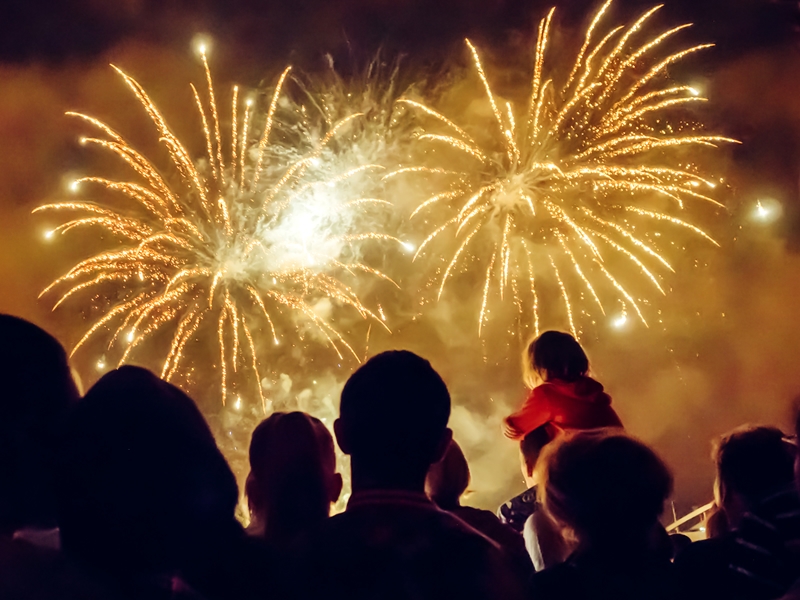 The annual Strathclyde Country Park fireworks display takes place on Sunday 5 November, organised by North and South Lanarkshire Councils.

A bonfire will be lit at 6.45pm with the fireworks display starting at 7.30pm. From 4.30pm to 9.00pm there will a funfair provided by M&Ds Scotland's Theme Park, with live music and entertainment from Clyde 1 on stage throughout the evening.

Another three events will be held at 7.30pm on Saturday 4 November at:

• Dunbeth Park, Coatbridge
• Airdrie Leisure Centre, and
• St Maurice's High School, Cumbernauld

"Our fireworks events are organised for families who want to enjoy fantastic displays and stay safe – they're definitely the best way to enjoy Guy Fawkes Night," said Councillor Michael McPake, Convener of the Infrastructure Committee.

"The Scottish Fire and Rescue Service recommend that people attend organised fireworks displays, and these four professionally-organised events offer fun, free family nights out."

Visitors to Strathclyde Country Park for the fireworks event are advised to allow plenty of time for their journey, to follow road signs and directions from the police marshals, and to park responsibly. Parking restrictions will be in force on residential streets around the park.

Sparklers are not allowed within the park and visitors should dress appropriately for the weather and bring a torch.

Visit our Bonfire Night event listings to find out more about these and other events taking place.
Last Updated: 19 October 2017 19:25
Latest Local News
More Local News