Thousands set to make a splash at The Great Scottish Swim
Thousands are set to take part in The Great Scottish Swim at Loch Lomond Shores on Saturday 26th August!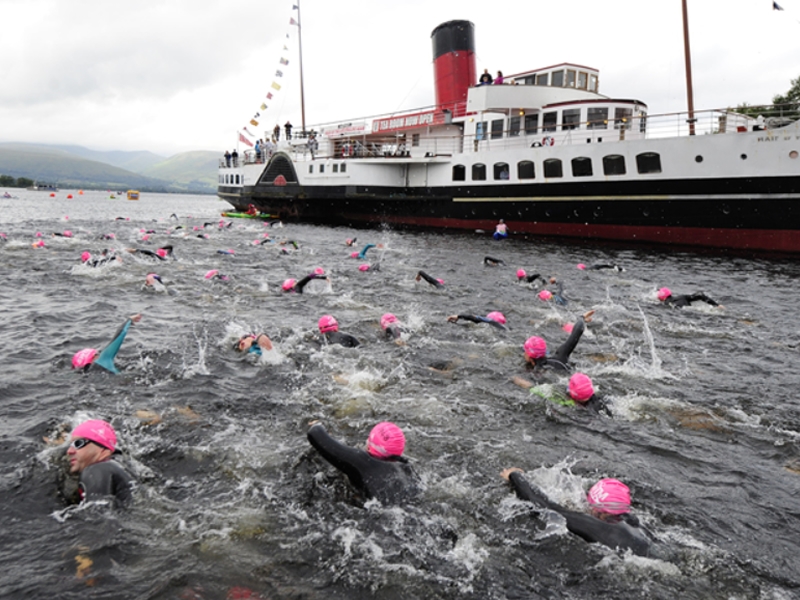 It is no wonder that one of the biggest events in swimming is returning once again to Loch Lomond Shores on Saturday 26th August. The stunning landmark set on the banks of the iconic Loch Lomond provides an array of activities and events all year round.

Just a short distance from Glasgow, the loch-side complex will play host to the Great Scottish Swim where thousands of intrepid swimmers will take to the loch in a range of distance races throughout the day. The event starts at 8am and runs until 4pm and is not just for swimmers as Loch Lomond Shores has created a special Great Swim Market Day for families, friends and spectators to enjoy throughout the day.

Loch Lomond Shores is keen to build on their amazing successes over the past few years as the ultimate day trip destination for locals and tourists alike and with record breaking visitor numbers last year of 1.3 million, the much-loved attraction is ready and looking forward to welcoming thousands again next weekend.

The Great Scottish Swim is just one of a series of major events that the complex hosts each year. The next big weekend comes just a few weeks later as the Loch Lomond Food & Drink Festival, one of the best free food & drink festivals in the country sets up on the banks of the shores on 2nd and 3rd September.

Audrey Reid, Centre Manger at Loch Lomond Shores said: "We are thrilled to be hosting the Great Scottish Swim again as well as the Food & Drink festival in a few weeks. These major events are an excellent way for us to demonstrate to visitors that we are indeed the ultimate day trip destination providing great activities all year round."
Last Updated: 18 August 2017 9:56
Latest Local News
More Local News